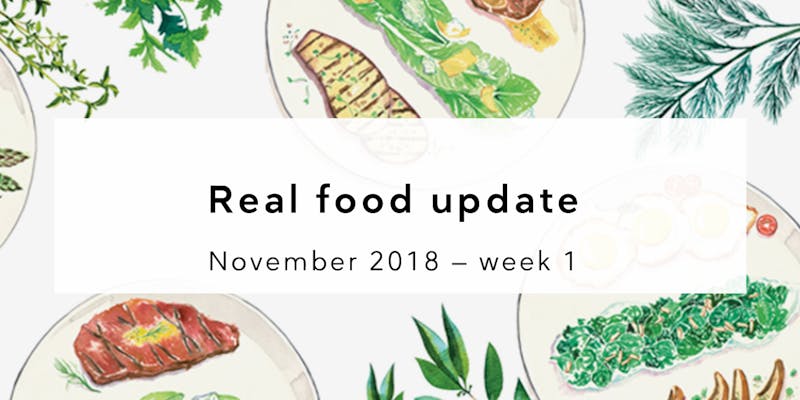 This week, we summarize the top five news articles and studies in the low-carb realm, plus the wall of shame.
Wall of shame
Want more?
Can this Israeli start-up remove most of the sugar from your fruit juice? Who buys the most fast food — the poor or the rich? Is it true that fit people live longer?
Tune in next week!
About
This news gathering is from our collaborator Jennifer Calihan, who also blogs at Eat the Butter. Feel free to check out the keto meal-idea-generator on her site.
More with Jennifer Calihan
How to eat low carb and keto when dining out
Living low carb in a high-carb world
Earlier
Keto news highlights: Sugar, life expectancy and super-sweet proteins
Keto news highlights: A diabetes sweep, candy PR and American cheese
Keto news highlights: Insulin resistance, depression and an official apology
Low-carb basics
SaveSave
SaveSave
The post Keto news highlights: Metabolome, the FoodHub and Big Sugar appeared first on Diet Doctor.