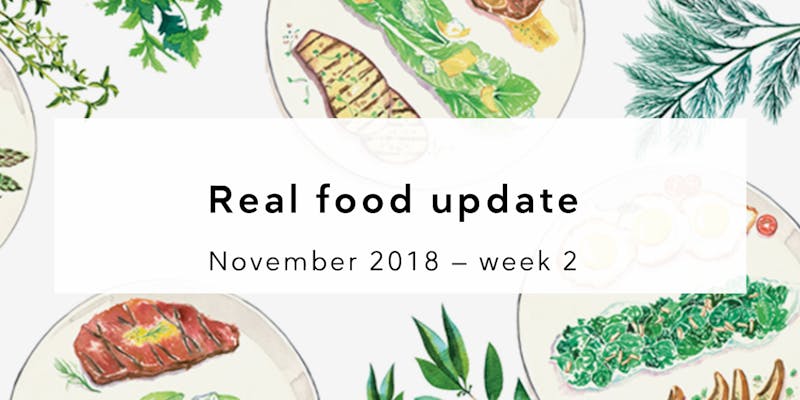 This week, we summarize the top five news articles and studies in the low-carb realm, plus some success stories.
Want more?
What are six things you can do to make keto as environmentally friendly as possible? Why is full-fat yogurt the only yogurt worth buying (according to always-gourmet Bon Appetit)? Do weed-fed pigs (yes, this is a thing… in Colorado 😏) produce better tasting pork? What's the difference between avoiding temptation and removing temptation? Should we treat slight elevation in blood pressure with meds? Why are sales of breakfast cereal so soggy? Is this a dumb question: Is ghee actually vegan?
NASCAR driver Michael McDowell tries keto for more energy. He is down 40 pounds, his energy is up, he enjoys better post-race recovery, plus no post-race headaches.
Yet ANOTHER keto couple… Chris and April lose 230 pounds, supporting one another every step of the way. "Don't wait," April added succinctly. "Just do it."
Scott Morrison, Australia's new Prime Minister, is rumored to be losing weight on a low-carb diet… but it is too early to be certain, so stay tuned! 🙃
Tune in next week!
About
This news gathering is from our collaborator Jennifer Calihan, who also blogs at Eat the Butter. Feel free to check out the keto meal-idea-generator on her site.
More with Jennifer Calihan
How to eat low carb and keto when dining out
Living low carb in a high-carb world
Earlier
Keto news highlights: Metabolome, the FoodHub and Big Sugar
Keto news highlights: Sugar, life expectancy and super-sweet proteins
Keto news highlights: A diabetes sweep, candy PR and American cheese
Low carb
The post Keto news highlights: $$$$$$$$, butter nonsense and NASCAR appeared first on Diet Doctor.